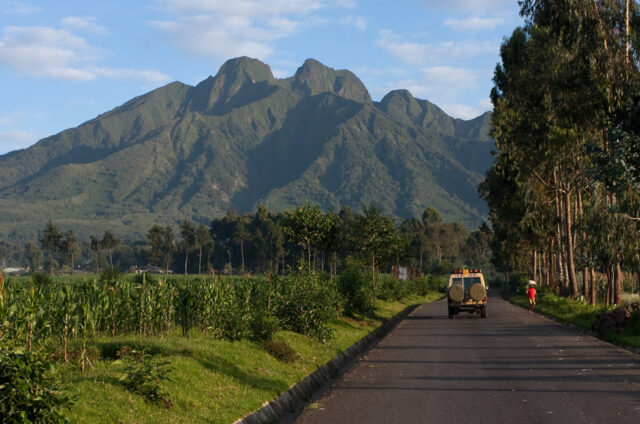 This tips for anyone who's planning to fly into a destination and then use a rental car to get around during vacation. Renting a car in Rwanda cannot be done at an airport terminal something that is common in developed destinations. In contrast, renting a car in advance allows you to choose from a wider selection of vehicles and save money and headaches, because you'll know exactly what's waiting for you whenever the plane touches down.
Do your research
Be sure to compare costs both between companies and between different types of cars. Be aware that smaller cars think "compact" or "economy" tend to cost less and have better fuel efficiency, saving additional dollars.
Cross-check your rental car options in order to avoid renting a vehicle model that's been recalled. Read up on your rights and responsibilities as a renter so you're empowered to combat any problematic charges.
Be sure to factor in all taxes, surcharges, and other fees—including early or late return fees, airport surcharges, fuel charges, mileage fees, roadside assistance fees, charges for driving out of state, drop-off fees, equipment rental fees, and additional driver fees that you may be required to pay. Because some car rental agencies don't always reflect these costs in the advertised price, be sure to read the fine print before signing any contracts.
Call the rental agency
Even if you've already booked a rental car, it's useful to call the agency to make sure they've actually secured your car. This is especially critical for holiday weekends or business travel, when any kind of delay might mean missing family dinner or an important meeting.
Know your (age) limits
When it comes to age restrictions, rental car policies vary between countries, states, and even different branches of the same company. While many agencies will allow people under the age of 25 to rent (contrary to popular belief), they're likely to tack on a hefty fee for the privilege. The best way to determine your eligibility is to call the exact agency location from which you're looking to rent.
When you show up to the agency to pick up your car, you'll need to present a valid, state-issued driver's license, an active credit card that matches the name on your driver's license, and proof of car insurance. Be sure to check with your specific rental agency in advance to find out if they require any additional documents. Also be aware that many agencies will check your driving records. A history of reckless driving, accidents, DUI, driving with an invalid license, and even seat belt law violations may disqualify you from renting a car.
Sort out insurance
It's an age-old question: Do you purchase rental insurance, or not? Most sources agree that it is important to have insurance while renting a car. But that doesn't mean you shouldn't be strategic with your dollars. If you own a car and have full coverage insurance, then you should be covered under your existing policy. If you own a car but only have limited coverage, you may want to invest in extra coverage for the rental. And if you don't own a car (and therefore have no existing car insurance), you'll definitely want to purchase insurance for the rental.
At a minimum, make sure that you have primary Collision Waiver Damage coverage, which can be procured in a number of ways:
You may already have it through your own vehicular insurance, as mentioned above. Call your insurance company to find out what's covered under your policy. You can purchase it directly from the rental agency. Just be aware that you'll pay much higher rates if you make that purchase at the counter; even purchasing insurance from the agency in advance of picking up the car can save some cash.
Your credit card may offer an insurance policy if you use that card to pay for the rental. Simply call up the credit card company and ask them what options are available, and make sure you're clear on exactly what's covered by their policy.
Check the car before driving away
Before leaving the rental agency's lot, be sure to inspect the car (inside and out) for any scratches, stains, dents, or other damages. Document anything out of the ordinary by taking pictures with a camera or smartphone, and then notify the rental agent and ask them to note those damages in the paperwork. This should help protect you from being stuck with a bill for damage you didn't cause.
Fill up before returning the car
Most rental cars come with a filled gas tank, and renters are expected to refill it before returning the car. (Check your rental agreement to confirm whether this applies.
Inspect the car again when you drop it off
Whenever you drop off the vehicle, be sure to search all of its nooks and crannies to make sure you haven't left behind any personal belongings. Also be sure to note any new damages and take pictures of the car (whether it's damaged or not) in order to help fight any erroneous charges.
It may seem a little daunting, but taking the time to learn the ins and outs of renting a car opens up a whole new world of travel opportunities. Whether you're embarking on one of these must-do American road trips, heading off on a last-minute getaway by car, or taking a dog-friendly road trip across the country, the hassles of renting are guaranteed to be a distant memory by the time you've returned from the trip.